Let us show you the real authentic Tuscany standing in a wicker basket thousands of feet up in the air, looking down at forests, vineyards and historic towns. Then let us serve you a glass or two of Prosecco and a breakfast to remember, from our local markets with pastries freshly made the same morning by our local bakery. Ballooning in Tuscany is a small professional balloon rides operator licensed for Commercial Air Transport (CAT) by both the British and Italian Civil Aviation Authorities.
It is owned by the same person who owns and operates Virgin Balloon Flights in the UK with a fleet of 25 large balloons with highly qualified pilots providing impeccable service and safety standards. We retain the same focus on the safety and enjoyment of our passengers in Tuscany as we do in Britain, but because we are a small team we believe we can provide an even more personal and enjoyable experience.

Look at news and more pictures at our Facebook pages.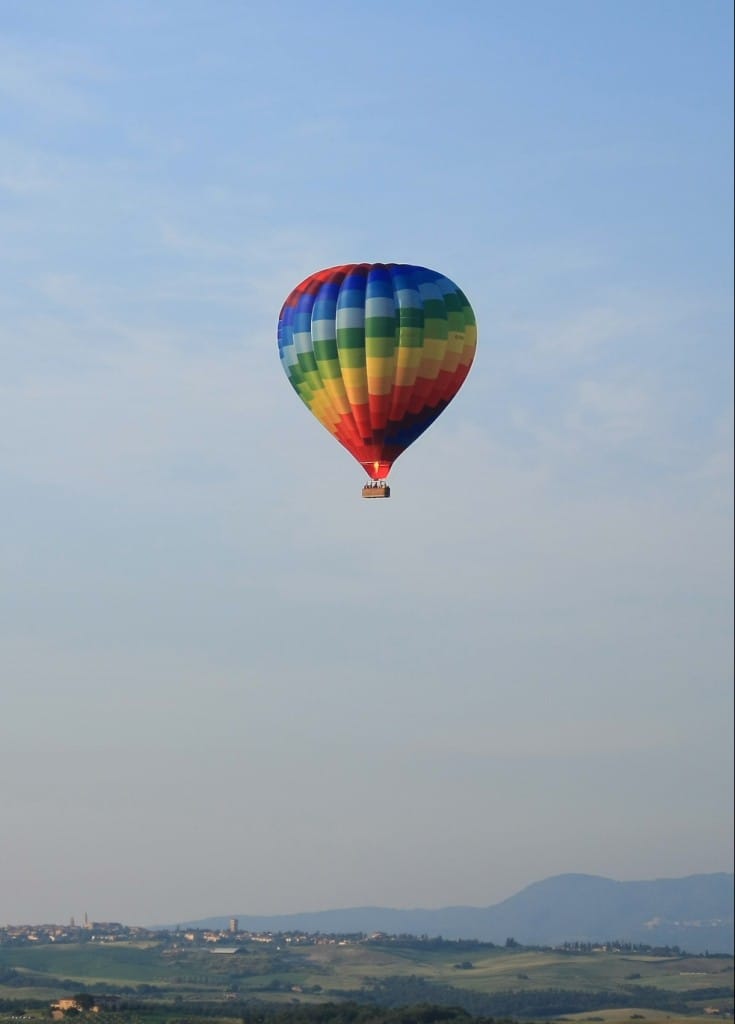 Read what our passengers are saying about us on Trip Advisor
I can't resist writing to express my enthusiasm for Ballooning in Tuscany. In a trip to Italy full of amazing experiences, floating above the golden Tuscan countryside in a hot air balloon was definitely among the best….
Let me start off by saying I don't write reviews unless I really, really enjoyed the service I've used. This flight was excellent! Top notch! If you are anywhere near the area, take advantage of what will be a very memorable flight….
Wonderful experience that we enjoy every time we visit Toscana….
It was just spectacular! One of be best things i've tried in tuscany! It is not so cheap but it worth every penny!!!!